---
The Disruptive Mixed Reality Solution
for Maintenance
The right information at the right time in the right place
Developed to meet the requirements of maintenance operators, OmniSupport provides the right information (existing MRO data) at the right time (step-by-step instructions) in the right place (pathfinding guidance), and possibly supported by the right MRO expert (remote assistance), thanks to powerful Holographic Services. Suitable for any maintenance contexts with any kind of equipment, OmniSupport makes the most of Mixed Reality devices to display in-situ instructions while keeping operator's hand free and also while keeping his vision of the working area clear.
---
Because user experience (UX) matters
OmniSupport turns your existing 2D documents into intuitive and relevant 3D views accessible through a multimodal user interface primarily controlled by gestures. Designed to be operated in narrow areas, OmniSupport can also be controlled by a companion device through an intuitive "Turn & Tap" paradigm.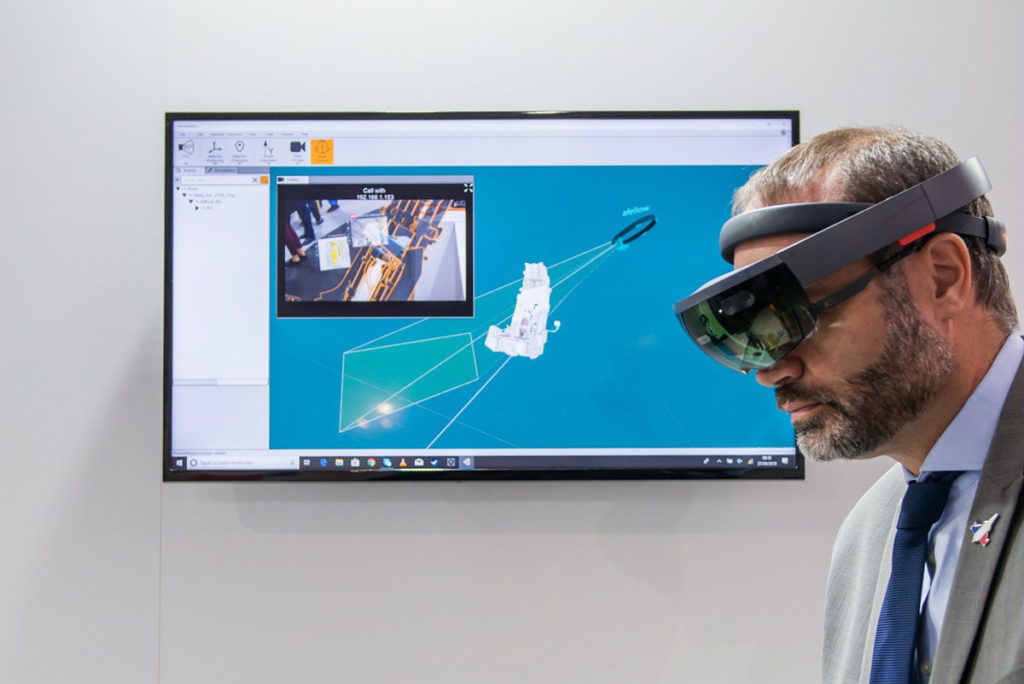 And because expertise is precious
The OmniSupport user can take benefits of a fully integrated and secured remote assistance feature that allows an expert to see through the operator's eyes (video sharing) and augment the operator's vision of the equipment to maintain with 3D models and annotations (6DoF localization sharing).
---
---
Client's benefits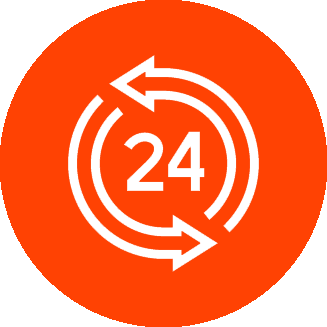 Reduces equipment downtime and related impacts (costs, delays, denials of service, …)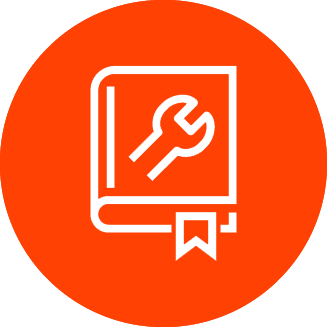 Uses existing MRO data, structured procedures or bundle of documents (loosely coupled services)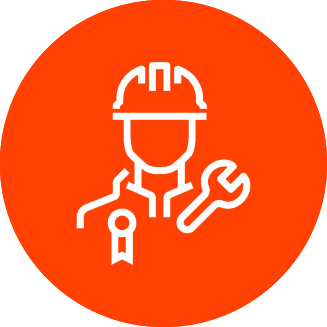 Turns inexperienced operators into genuine "veterans" (on-the-job training)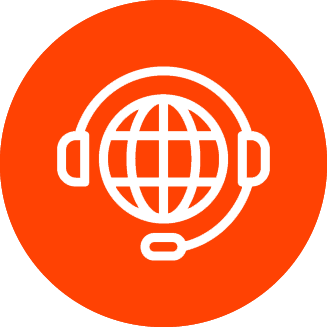 Optimizes the expert's time and availability (saves travel time and expenses)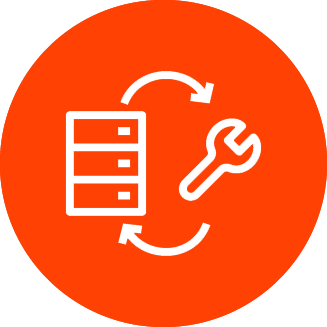 Relies on a mobile system compliant with the Microsoft IT ecosystem (seamless IS integration)
---
Let's deploy
Requirement Gathering
Analysis of the Client's context regarding the deployment of our Solution
Identification of data available as input for the Solution, their functional coverage and their structure (underlying data model, format, configuration management, etc.)

Comprehension of the Information System interfaces (data storage and access, user authentication and rights, network infrastructure capabilities, etc.)

Definition of the deployment roadmap (objectives and milestones)
Pilot Project
Sizable experiment to put our Solution in the hands of End Users
Design and implementation of a data integration workflow for the Solution (extraction, conversion, enrichment, processing, etc.)

Integration of the 3D/XR Solution in the Information System (hardware and software components enrollment, permissions and authorizations setup, etc.)

Training of the targeted End Users (bootstrap workshops)
Effective Deployment
Full-scale availability of our Solution across the Client's organization
Adjustments resulting from operational feedback of the Pilot Project (return on experience about the IS integration and the data workflow usage, End Users' feedback, etc.)

Deployment of scalable component management tools for IT staff (mobile device management, automatic setup and updates, security policy enforcement, etc.)

Support for change management (solution benefits awareness)